News
---
No Gray Area: Diamond Cabinets Transforms Bloggers Home with Black and White Makeover.
With the goal of maximizing the space of the laundry room, mudroom, coffee and cocktail bar areas, Diamond Cabinets was a natural fit for blogger Kim Stoegbauer of TomKat Studios. When choosing cabinetry, Kim wanted storage options and door styles that would create a bright and airy atmosphere. With these needs in mind, she chose Diamond's Montgomery door style with a white finish on a maple species for all of her room renovations, perfectly accented with black handles.
Kim says about the laundry room, "From laundry organization to functional storage spaces for backpacks, jackets and shoes, as well as a special space for Bentlie, our Chihuahua … this room has it all! I am so happy with how everything came together and the layout makes it so easy to sort, fold and hang the laundry."
Diamond Cabinets was also used to create two stunning cocktail and coffee bar areas. See how Kim was able to make her white and black color motif come to life with plenty of organization with the help of beautifully made Diamond Cabinets.
Gallery:
Photo 1
Caption: Diamond Cabinets has a convenient base cabinet for farmhouse sinks.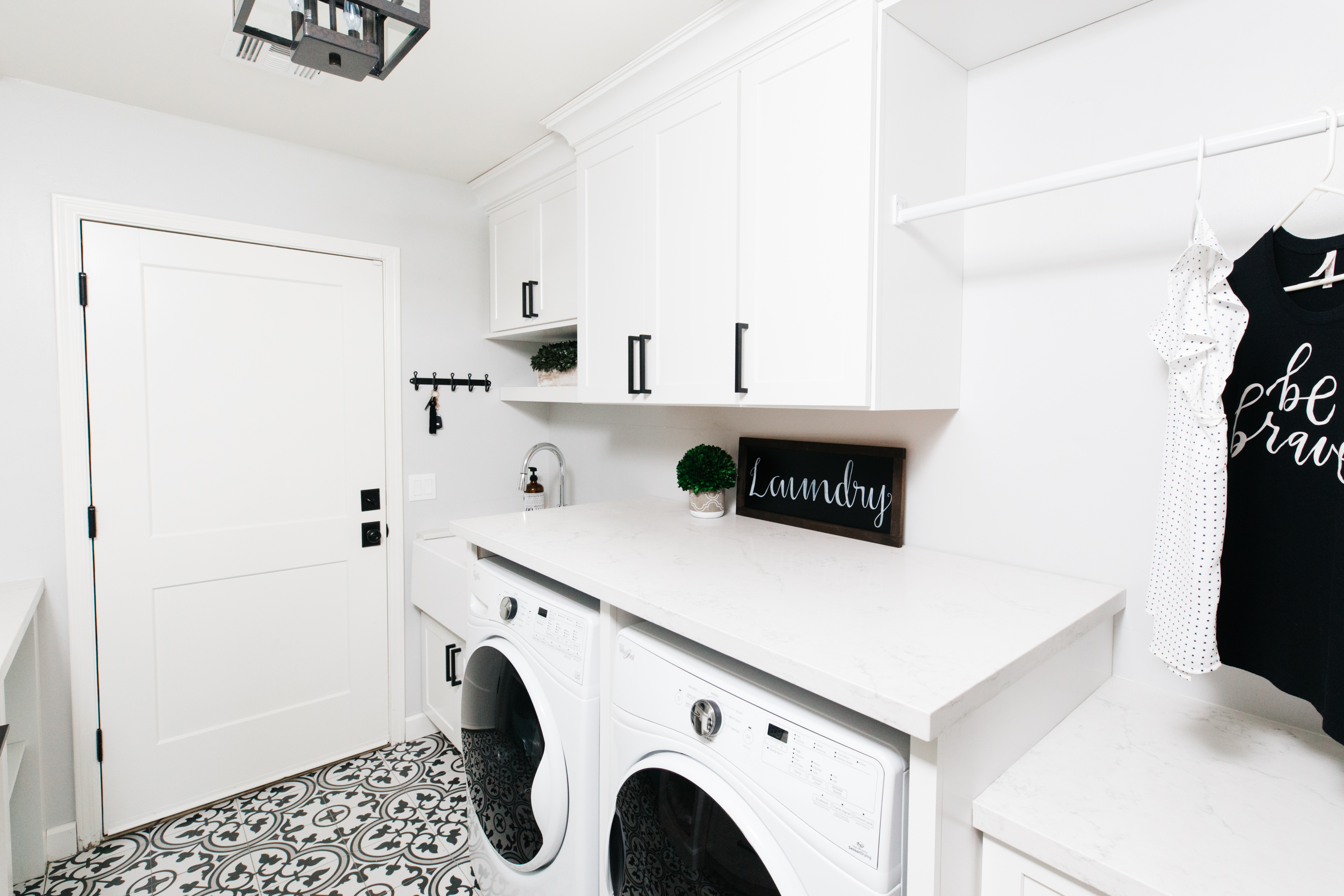 Photo 2
Caption: The mudroom includes two deep drawers underneath a bench that can store shoes.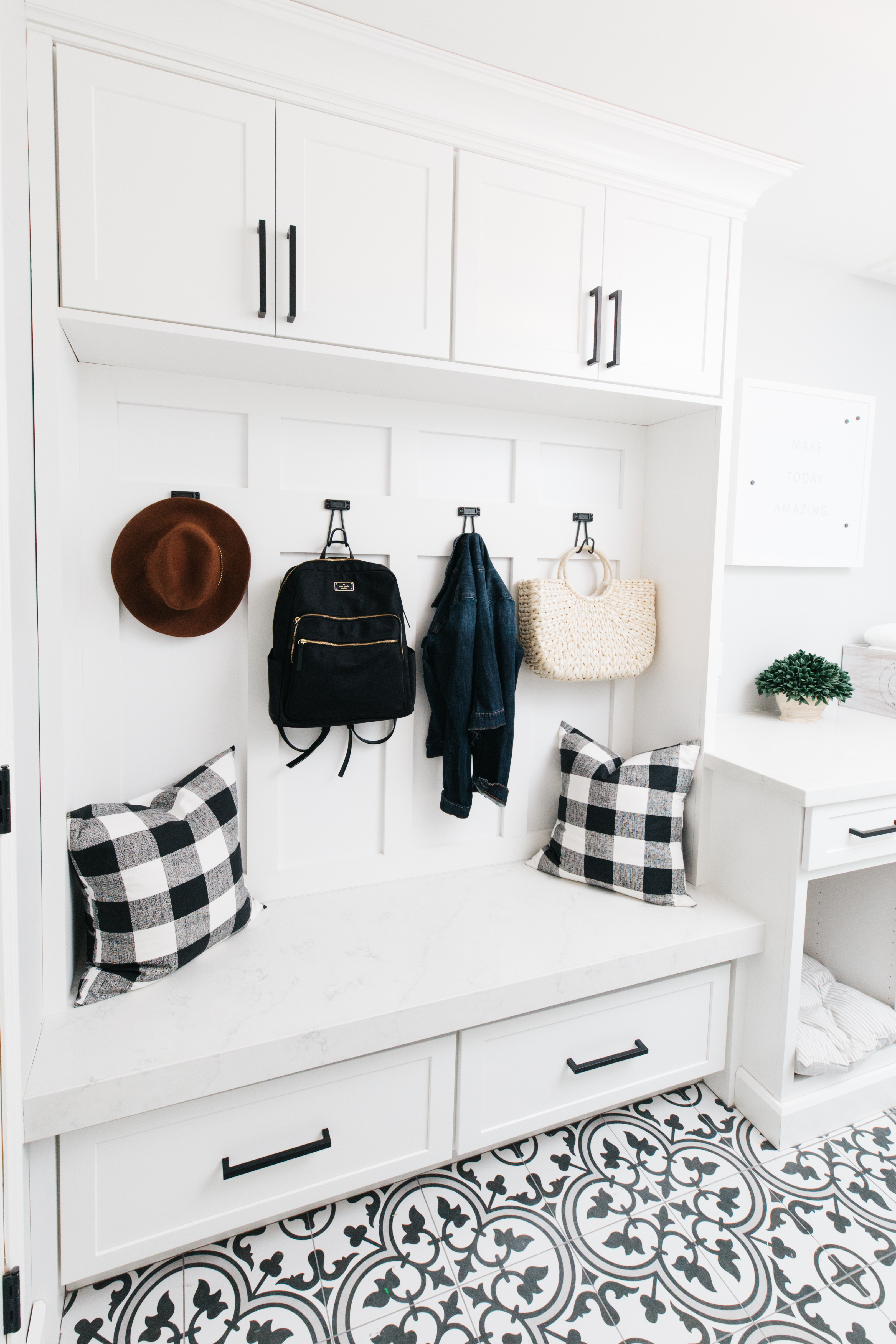 Photo 3
Caption: Making use of every corner, the cocktail bar also incorporated floating shelves from Diamond Cabinets.
Photo 4
Caption: A simple and functional coffee bar located off the master bedroom.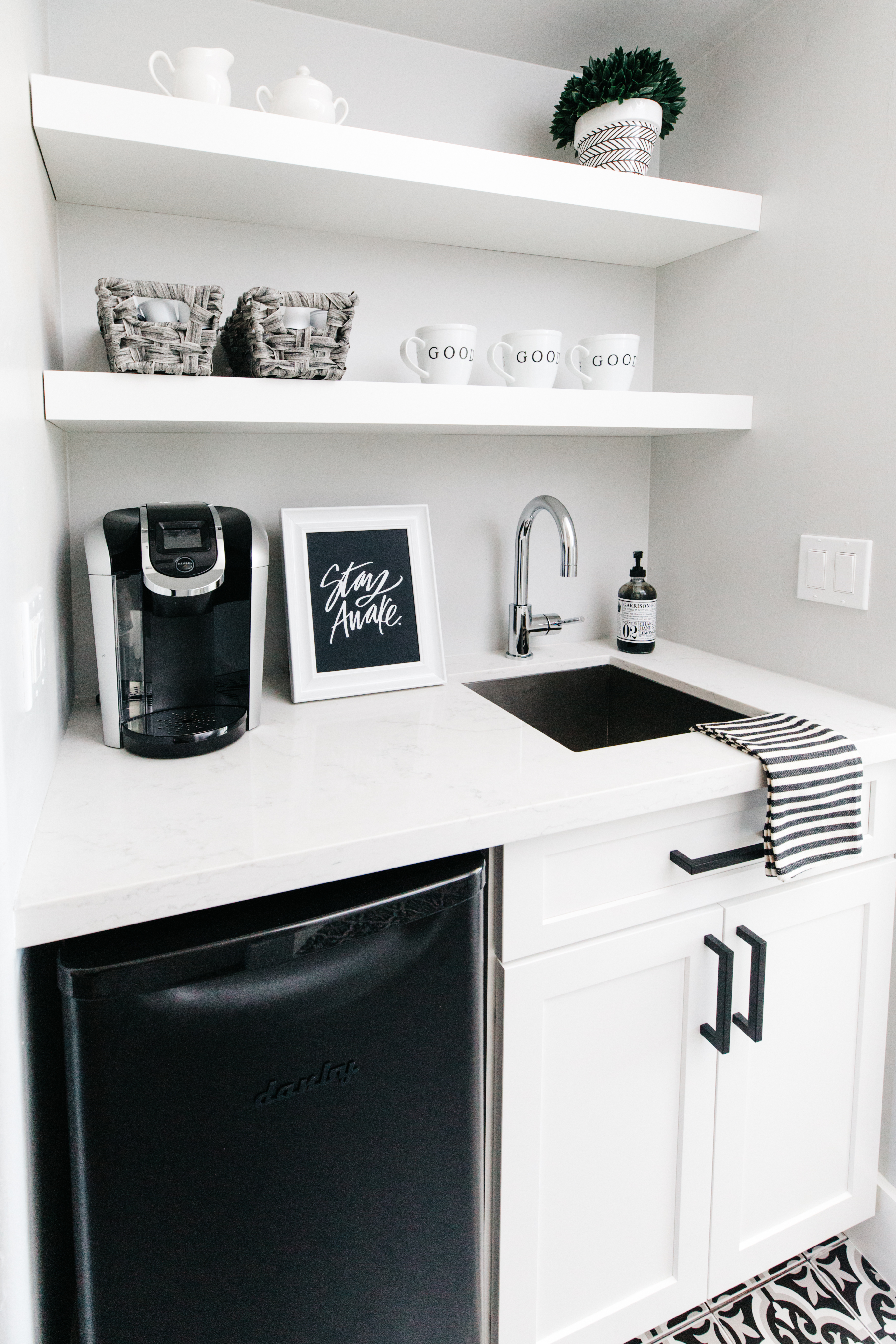 Read more about the makeovers here:
TomKat Studio Laundry and Mudroom Reveal
TomKat Studio Cocktail Bar Reveal
Newsroom Archives